---
On Sunday 13th October we held our first Parish Pilgrimage to Harpham,
birthplace of St John of Beverley.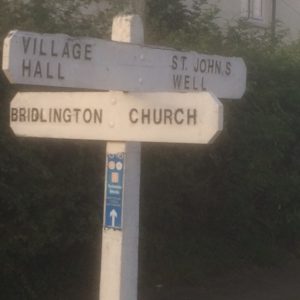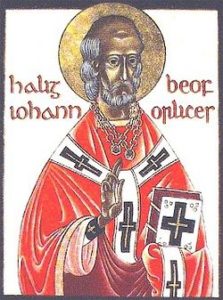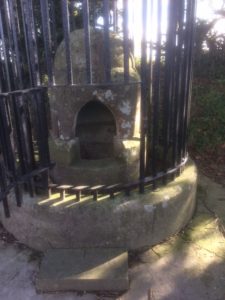 St John of Beverley was one of the great Saints in Yorkshire at the time when the Church in England was still part of the Orthodox Church. He was a member of the religious community in Whitby, became Bishop of Hexham in AD 687 and Bishop of York in 705AD. He founded Beverley Minster where his relics are interred.
The Liturgy
By kind permission of the Vicar and churchwardens, the Liturgy was celebrated in the Parish Church of St John of Beverley, Harpham. A good number of parishioners made the journey from North, South and West and we were joined by Rev James and some of the members of the village church.
Unfortunately we were unable to pray at St John's Holy Well due to the heavy rain. However, after a shared lunch in the village hall the rain abated and some people were able to visit the well before leaving for home.